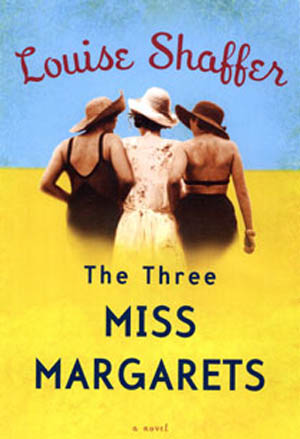 "Winning debut by actress and television writer Shaffer... The Three Miss Margarets are wholly imagined, rich creations whose reticence speaks volumes about their time and place." --Publisher's Weekly
"The story never lags, leaping back and forth between present and past, showing how much the latter creates the former... Shaffer has created a little piece of heaven here in Charles Valley." --- The Miami Herald
"The Three Miss Margarets is a romp of a read - warm but never smarmy, wise without pretense of profundity. Shaffer tells a good story that's part mystery but mostly an exploration of loyalty and friendship." -- The St. Louis Dispatch
"Her artful use of flashbacks to tell each of the Miss Margaret's stories in turn as she shuttles between present and past, she conveys a surprising amount of suspense. You think you know what happened and why? Maybe --maybe not." --The Orlando Sentinel
"Shaffer unravels this tale with skill, building enough sense of foreboding to be enticing as she reveals the backgrounds of the major characters … and brings it all to a satisfying conclusion." --Booklist
"Shaffer's novel begins with a homey, Southern narrative voice that rapidly crescendos into lively, resounding chatter … Shaffer has a knack for building complex characters with clever, cutting lines … Entertaining." -- Book Magazine
"A can't-put-it-down Southern tale." --The Columbus Dispatch
"I found Shaffer's characters to be believable and her plot to be a provocative one... her first 'Southern' novel ia well worth a visit" --The Anniston Star
Order The Three Miss Margarets >
Read Chapter 1 of The Three Miss Margarets >
Listen to Louise's NPR Commentary.
Hear a clip from the audio book of The Three Miss Margarets
The Ladies of Garrison Gardens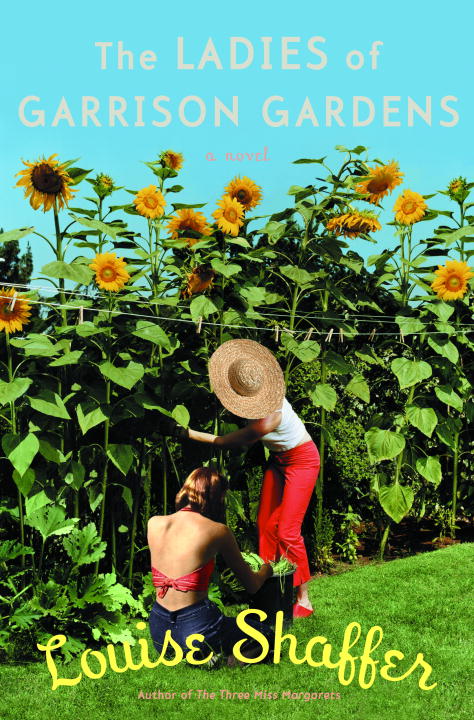 "In a sequel to The Three Miss Maragrets , Shaffer... creates something fresh and likable. Like a southern-fried meal, fatty and indulgent, and the more delicious for being so. - Kirkus Reviews
"Pour a glass of sweet tea and settle in for some top-notch entertainment." - Booklist Reviews
"A beautiful blend of dark deeds and mystery, benevolence, and love." - Australian Women's Weekly
"One of those southern tales, full of secrets, crimes, lies, perfect justice, and a nice little romance. I couldn't put it down, and I hated when it ended." - The Kingston Observer
"The Ladies of Garrison Gardens charms us with the women's friendship, the details of life in a small town, and appealing characters. Dust the beach sand off of that appealing cover, pour some sweet tea, and enjoy one of the first books of summer." - Crescent Blues Book Views
"Enthralling and original, Shaffer's latest is truly an unexpected pleasure." - Sheri Melnick, RomanticTimes.com
"Readers wishing to while away a few hours in the ostensibly laid back South could expect some polished prose to enhance their leisure. They will not be disappointed." - MaryMartin.com
Order The Ladies of Garrison Gardens >
Read Chapter 1 of The Ladies of Garrison Gardens >
Watch Louise discuss The Ladies of Garrison Gardens.